In anticipation of our next event on July 29th at Ecotrust, we asked our presenters Jessica and Jennie from our event partner Prichard Communications to offer their insights as to why you should attend this workshop:
Hi SMC PDX supporters!
When my colleague Jennie Day-Burget and I created our presentation "How Great Visual Media Can Be Created on a Shoestring Budget" for the July 29th event (get more info here) we really wanted to use the headline, "Visual Media for a Social World" instead.
You have to admit, it has a NICE ring to it.
So, social media friends, why didn't we give our presentation this catchy title?
Because, really, what does that even mean!? It's cute and all, but you'd be left wondering – what's in it for me?
Well, that's exactly how Jennie and I feel about social media.
These tools are at your fingertips – two or three clicks and you've got yourself a business page on any social media channel – yet, you have to ask yourself, "what's in it for me?"
In this case, the "me" is your organization.
Any social media tool should support and enhance your communication strategy. It should not be a stand alone tactic, but part of an overall plan.
You won't win because of social media but you won't win without it, so join us on July 29th to learn what visual media tools like Instagram, Pinterest, and Vine have to offer when you can't afford a video editor or an advertising agency.
We'll teach you how they fit in your overall communications strategy, how to use them effectively on a shoestring budget, and we'll look at organizations who are using these platforms wisely.
See you soon!
Jessica and Jennie
The Details:
Prichard Communications & SMC PDX Presents
How To Create Great Visual Media Content On A Shoestring Budget
July 29th, 2014
Ecotrust Billy Frank Jr Conference Center
6:00 – 8:00 PM
Reception/Networking starts at 6PM
Presentation is from 6:30 – 7:30
Hot Lips Pizza will be served
Cash Bar with beer, wine and soda
Presenters:
Jennie Day-Burget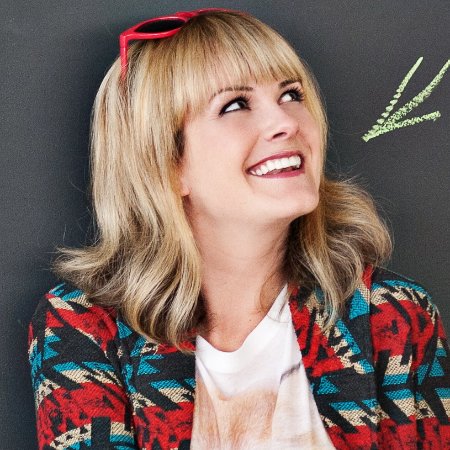 Account director Jennie Day-Burget is a lover of surprises, wine and chevron (the pattern, not the oil company).
Jennie has more than a decade of communications experience and was a pioneer in the use of social media as a communications tool among government small businesses. She is an experienced trainer and presenter. Jennie provides managerial oversight, strategic direction and creative digital solutions to a client team that supports clients including the Robert Wood Johnson Foundation, the City of Portland and the Communications Network.
Jennie has worked in communications and public relations across
many disciplines for more than a decade and cites the hashtag (#) as her favorite social media accessory.
Jessica Williams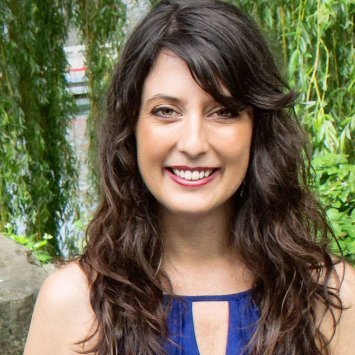 Jessica, an Account Director at Prichard Communications leads work on social and digital media for grantees of the Robert Wood Johnson Foundation and for "Mac's List," a service of Prichard. Jessica has a B.S. in Communications from Wake Forest University and an M.S. in Strategic Communications from The University of Oregon. She has over 10 years experience working for a variety of brands and clients and was the 2012 recipient of the Marketing Awards of Excellence Rising Star Award. You can find Jessica on Instagram, Twitter, and Pinterest @JessicaJoEllen. An avid adventurer and poetry enthusiast, Jessica is often found practicing yoga, hiking in the Gorge, or throwing the ball for her dog, #ZoeyLou.
Prichard provides public relations services to top-tier nonprofits and foundations focused on health and human services across the United States. Our clients include the Robert Wood Johnson Foundation, Playworks, Reclaiming Futures and Cure Violence. 
Social Media Club of Portland
The Social Media Club of Portland is a collection of local Oregonians that work, play and live in the evolving social media landscape. We seek to bring together those that share our passion and excitement for all things social media, with the goal of communicating, sharing and learning from our collective experiences. Started in 2009, a primary purpose is to provide networking opportunities that inform and engage people of all backgrounds and skillsets, helping to grow socially proficient professionals and leaders.